Space that Works
Working from home (WFH) once a luxury in my book, is now a necessity, a way of life. Until recently, I did not have a dream office let alone a basic one! I needed to get busy and make myself a workspace!
I turned a spare room in my basement into a working office.  Before I started designing, I made sure there was no clutter, no distraction to help me dedicate myself to my work and routine.
When it came time to design my workspace, I had three objectives. My space had to be bright, calm, and user friendly. With the help of my designer Sue Alefantis of Alefantis & Associates in McLean, Virginia, we hit it.  We used color, texture, and photography to get the look and feel down.  Here's the checklist: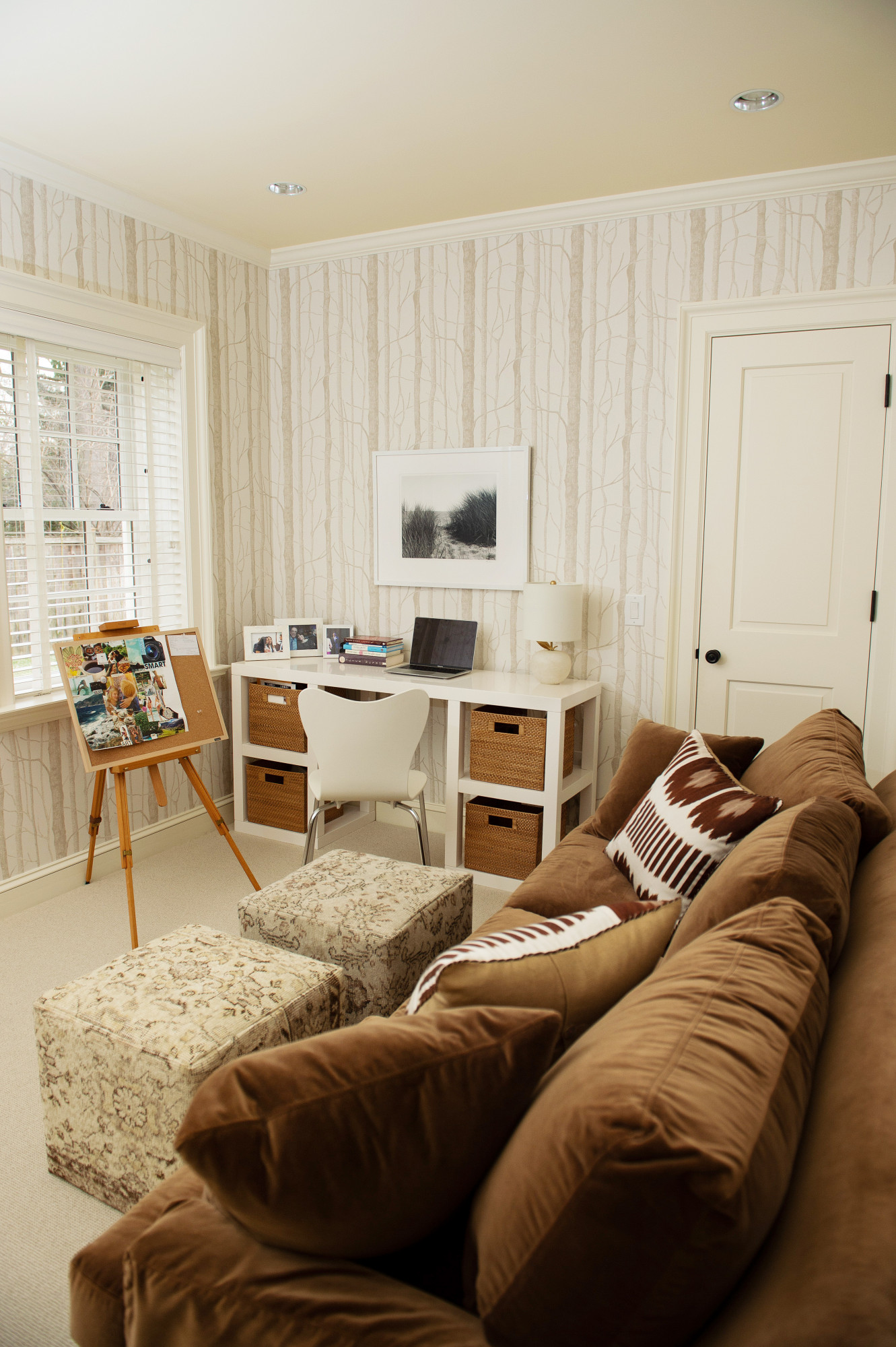 We started with the walls.  Wallpapering the room in a grey and white birch tree painted wallpaper infused it with the feel of height and the outdoors.  In addition to my airy and functional white desk from West Elm, I wanted another place to create and write. We added a cotton velvet sofa from LEE  Industries and accented it with chic silk ikat pillows from Madeline Weinrib to dress it up a bit.  Ottomans upholstered in antique rugs the final furniture touch and tie the furniture together and let me stack my working books or laptops.
To really make the room mine, I hung black and white photos of my favorite outdoor locations we've visited over the years.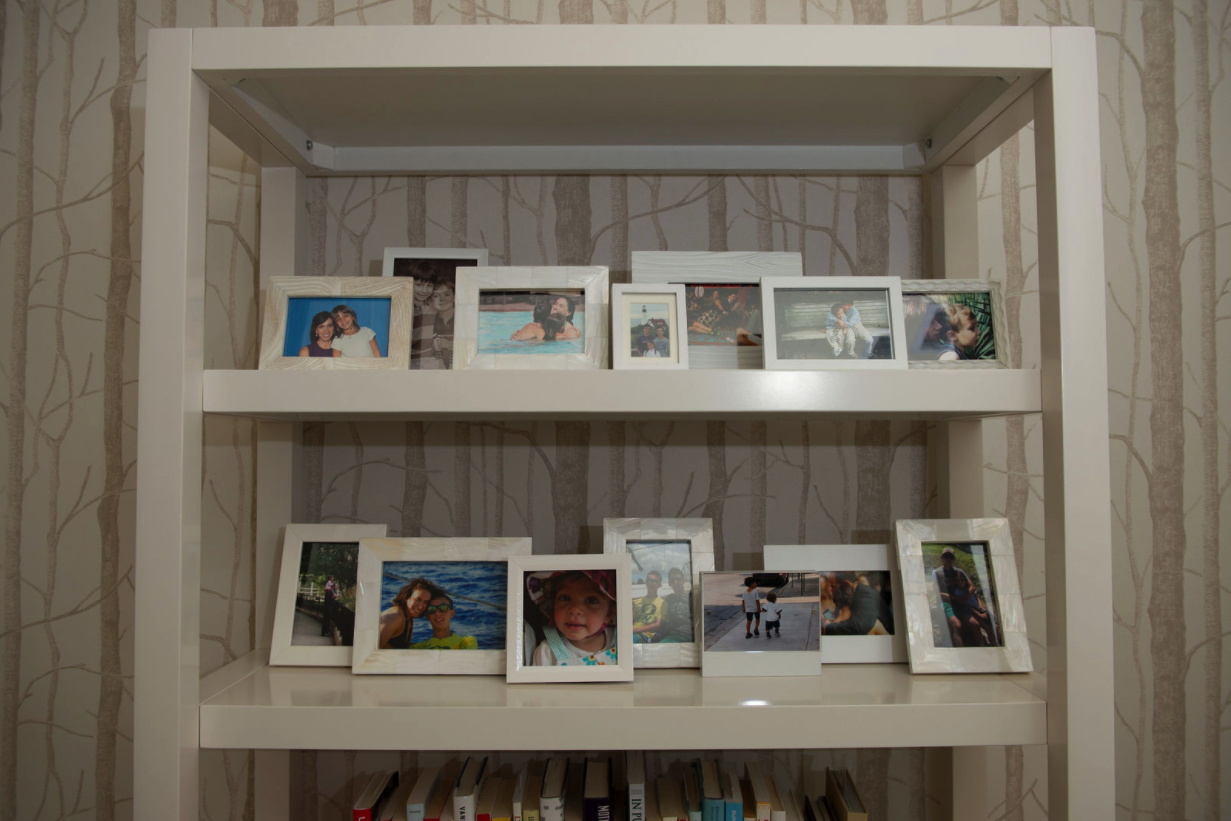 I have a few more inspirational photos on my desk from my sons' graduations and our last trip to Utah to balance the serious work vibe on the bookshelves or other side of the room. There, I store my resource books, bound notebooks where I track my ideas, meetings and project notes, and have a small file system for my work. 
Finally, the two windows have white wood blinds (another texture) that let in tons of light.  Most importantly my desk chair  (West Elm),  is totally comfortable!  To keep the color palette simple, I used creamy white, grey and chocolate brown for an airy, yet rich workspace. I now have a haven for writing, creating, and reading!